1. Purpose
This document details the procedure to convert the audio file recorded by the user to KooKoo supported audio format.
2. Pre Requisite
This document demonstrates the audio file conversion using Audacity. Audacity can be downloaded from: audacity.sourceforge.net
Tips
• Record the audio as wav with PCM signed 16 Bit, 48000 Hz, Mono (preferable) else stereo. Record high quality, mix down to 8Khz mono
• Filter out audio below 300 Hz and above 3000 Hz
• Keep volume levels between -6 and -9db
• While recording don't add much bass (will get filtered out), high treble will convert to hiss sound on mixing down.
• Kookoo needs audio with specs as
-> Wav PCM Signed Mono
-> 16 Bit
-> 8000 Hz
-> 128 Kbps
3. Audio Preparation Steps
•If stereo convert track to mono
•Compress : The Compressor effect reduces the dynamic range of audio.
One of the main purposes of reducing dynamic range is to permit the audio to be amplified further
•Apply Notch filter for frequency 1663, 1477,1336, 1209. These are high level frequency for DTMF.
Removing them make sure that there is no false dtmf tone detection, while audio is playing back
(Issue is more prominent when calls are from landlines).
•Normalize
•Resample at 8000 Hz
•Export the Audio
3.1. Start Audacity Application
Go to menu click Tracks >> Stereo Track To Mono.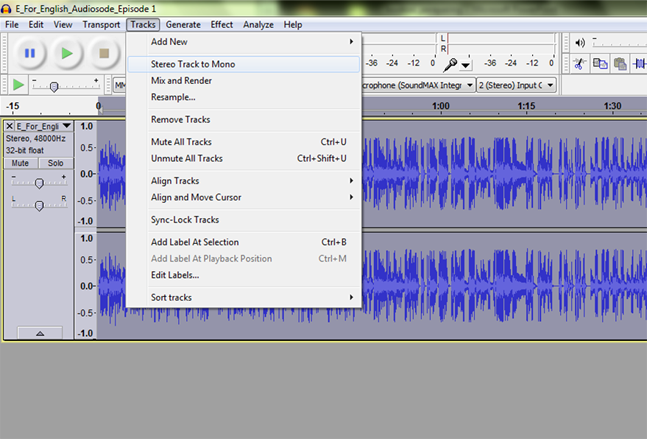 3.2. Select Compressor
Go to menu click Effect >> Compressor.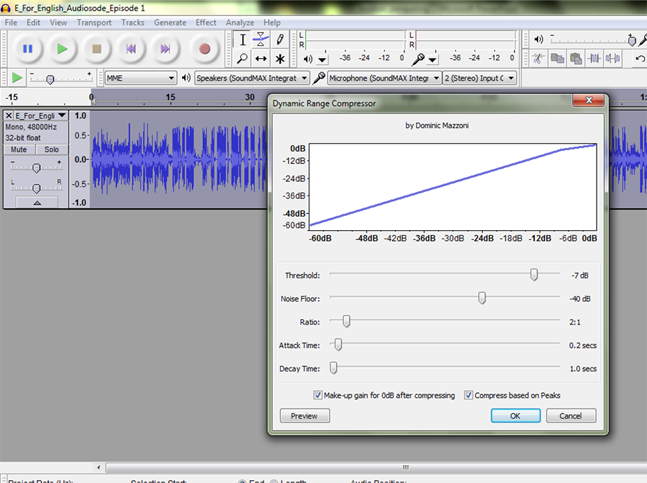 3.3. Select Notch Filter
Go to menu click Effect >> Notch Filter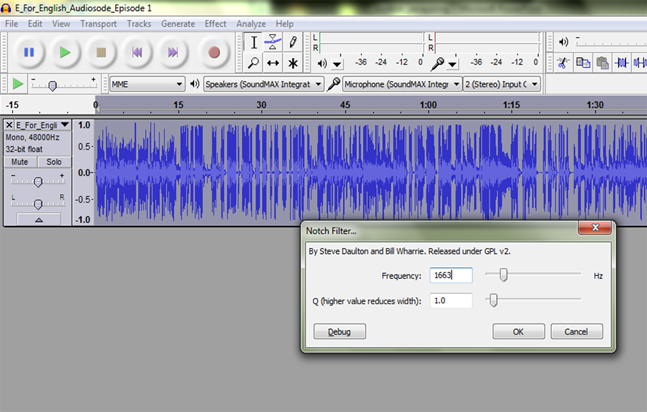 3.4. Normalize
Go to menu click Effect >> Normalize (-6 DB)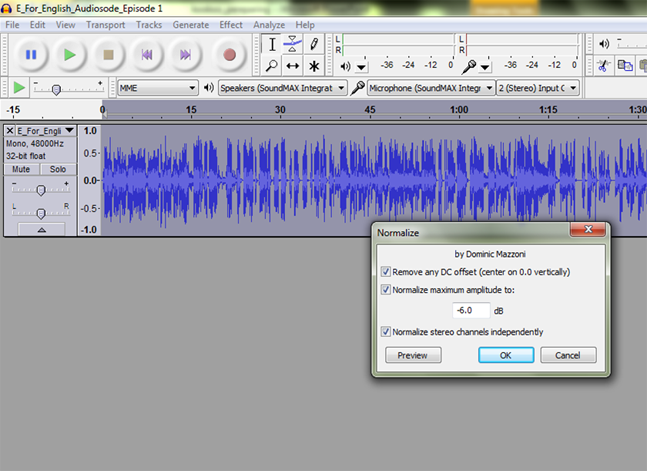 3.5.Resample
Go to menu click Tracks >>Resample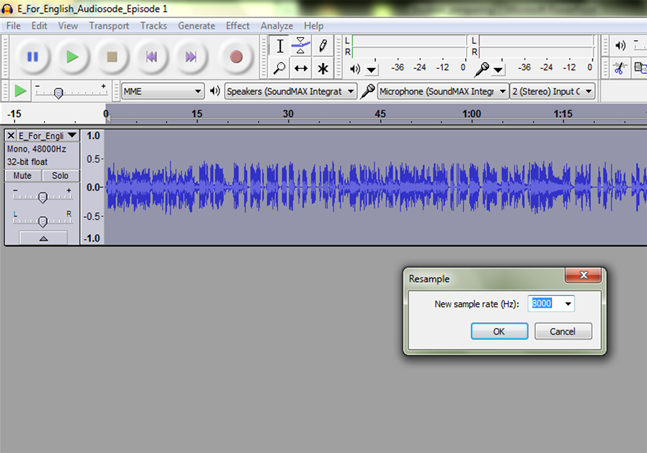 3.6. Export Audio
Go to menu click File >> Export.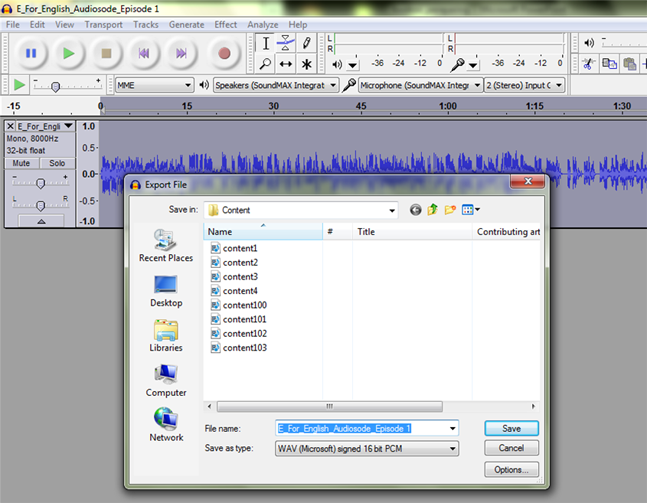 Converted files now can be used with KooKoo.